Meet Dr. Jeremy Jones, MD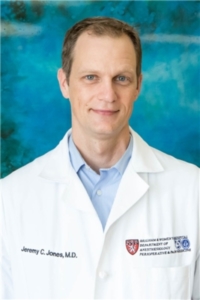 Dr. Jeremy C. Jones is a Harvard trained interventional pain physician, board certified in both Anesthesiology and Pain Management. He was born and raised in Houston, Texas.  He graduated from West Point with a degree in Electrical Engineering and went on to serve active duty as a commissioned officer.
Upon completion of his military service, Dr. Jones found his calling in medicine.  He attended medical school in San Antonio where he met his future wife.  He completed Anesthesiology training at Vanderbilt, where he was awarded a grant from the Vanderbilt Institute of Translational Research to study the effect of hormones and pain levels.  He then moved to Boston to attend the Harvard pain fellowship at Brigham and Women's Hospital, which had the distinction of being named the best pain fellowship in the country by the American Academy of Pain Medicine.  While at Harvard, Dr. Jones published an article about treatment of intractable headaches, and authored 2 book chapters about low back pain treatments, and neuromodulation.
Prior to founding Lotus Spine and Pain, Dr. Jones had the honor of caring for patients at SAMMC Interdisciplinary Pain Management Clinic, where he also served as Asst. Professor, training fellows on advanced procedures.  He has given presentations at conferences across the nation, as well as talks to local providers. He is an expert on advanced spinal procedures, as well as treatments for headaches and neck pain.  He has also worked in private practice in San Antonio and surrounding areas.
Dr. Jones is passionate about working with patients to improve their quality of life.  When he is not working he enjoys spending time with his wife, who is a practicing Neurologist, and their 3 children.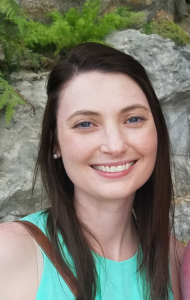 Haily Brown has recently joined Lotus Spine and Pain as a Family Nurse Practitioner, certified by the American Academy of Nurse Practitioners. Haily has been in healthcare for over 6 years as a Registered Nurse with experience in critical care and neurology. Haily attended Armstrong Atlantic State University in Savannah, Georgia for her Bachelor's of Science in Nursing where she graduated with honors. She earned her Master's in Nursing from South University in Savannah. Haily is dedicated to collaborating with patients and Dr. Jones to create health care plans that will help them to live happy and productive lives.