Providing Expert Diagnosis,
Advanced Treatments,
Restored Lifestyle.
At Lotus Spine & Pain we are committed to working with patients to reduce pain, improve function and restore quality of life.
Our multi-disciplinary approach to pain management is tailored to the patient. Your first visit will include:
Thorough discussion with our expertly trained, compassionate providers
Careful, focused physical exam
Review of all lab tests, imaging and discussion of the findings
Discussion of your goals and expectations for treatment
Treatment will be tailored to you. You may be struggling with pain for the first time and are trying to better understand the source of your pain.
Or, you may have dealt with pain for years, and are looking for ways to improve your current pain management routine.
Pain treatment may include focused physical therapy, counseling on lifestyle modification, medication when appropriate, alternative therapies, or diagnostic / therapeutic procedures. Our providers have the most advanced training in knowledge and current therapies to provide patients with the highest level of care.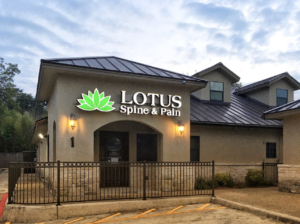 Medical Center Location
2128 Babcock Road
Building 1
San Antonio, TX 78229
Phone: (210) 320 – 2563
Fax: (210) 320 – 2569